The United States is stepping up its military preparedness in the Middle East, responding to recent threats and tensions, while evacuating non-essential personnel from its embassy in Iraq.
Against a backdrop of growing instability, the United States has warned Iran and its allies, including terrorist groups such as Hamas and Hezbollah, against any attempted escalation in the Middle East. Senior officials said Sunday that the move is in response to recent attacks on U.S. troops in the region as the U.S. military presence increases.
Secretary of State Antony Blinken publicly expressed his country's concern: "We are concerned about the possibility of Iranian proxies escalating their attacks against our personnel, our people." Blinken, reaffirming the US commitment to security, indicated that the country is "taking every step to ensure we can defend them. And if necessary, respond decisively."
This position echoed a previous message from Defense Secretary Lloyd Austin, who noted the existence of a "prospect of a significant escalation of attacks against our troops" in the region. Austin underscored the seriousness of the situation by warning any group or country considering expanding the conflict: "We maintain the right to defend ourselves and will not hesitate to take appropriate action."
The US mobilization includes sending two aircraft carrier groups to the eastern Mediterranean and activating air defense systems. Additionally, non-emergency staff have been ordered to leave the US embassy in Iraq due to the imminent risk of attacks.
In parallel, the Pentagon has announced an increase in the degree of military readiness in response to "recent escalations by Iran and its proxy forces," including notifying additional forces that could be deployed.
The situation is aggravated considering Austin's statements about a possible ground invasion by Israel in response to Hamas, suggesting that it could be a prolonged and challenging operation due to "the underground network of tunnels that Hamas has built" and its preparation for the combat. "This may be a little more difficult due to […] the fact that they have had a lot of time to prepare for a match," Austin explained.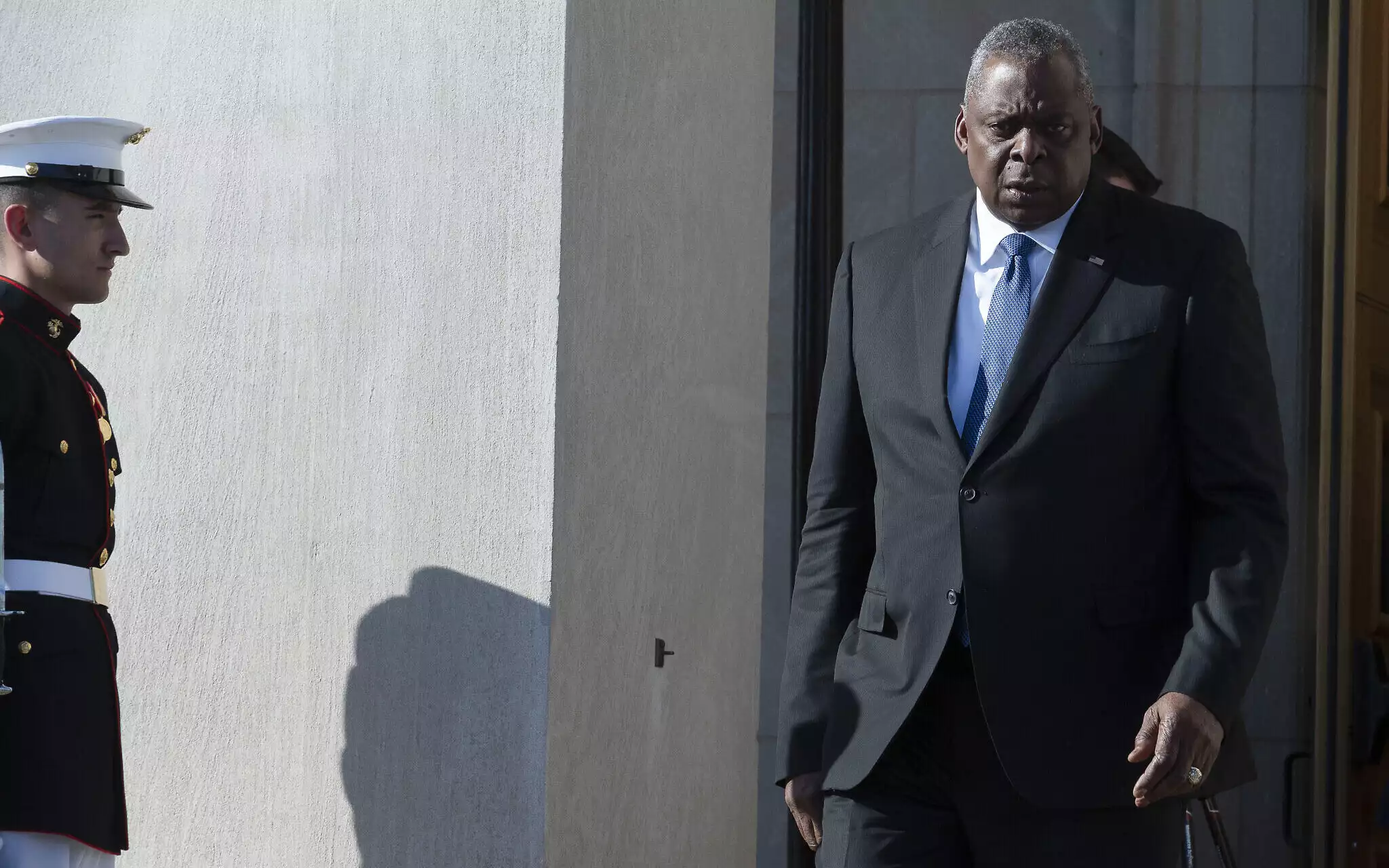 The measures continued the Biden administration's pro-Israel stance since some 2,500 terrorists from Hamas and other factions in the Gaza Strip infiltrated Israel on October 7, killing 1,400 people, most civilians in their homes in southern communities. Of Israel and at a music festival, and taking over 200 hostages of all ages in Gaza. The assault occurred under cover of a deluge of thousands of rockets fired at Israeli towns and cities.
Most of the victims were civilians, including entire families, who were brutally attacked in their homes and at a music festival. President Joe Biden described these attacks as "the worst massacre of the Jewish people since the Holocaust."
Israel and Palestine have been at war since the rise of Palestine. But the Germany holocaust has given the Jews a purpose to have a proper country for themselves. That's when the whole thing started.
In response, Israel began an offensive with the stated goal of dismantling Hamas's infrastructure and eliminating its presence in the Gaza Strip, focusing on areas known to host Hamas operations while attempting to reduce civilian casualties. In this context, US Secretary of Defense Lloyd Austin announced the deployment of additional THAAD defense systems and Patriot battalions to the region, along with forces on standby for possible rapid mobilization.
Additionally, due to increasing security threats, the US State Department instructed non-essential personnel and their families to leave diplomatic facilities in Iraq, also updating its travel advisory and advising against travel to the country. These measures are taken in the context of threats from pro-Iranian armed factions, which have expressed their intention to attack US interests due to Washington's support for Israel.
The situation in the region remains tense, with recent attacks on Iraqi bases used by the US-led coalition and clashes on Israel's northern border with Lebanon, raising fears of a new conflict front. This has led to additional preventive measures by the United States, including allowing non-essential personnel to leave its embassy in Lebanon.
Meanwhile, the Israeli military has intensified its operations against Hamas in Gaza, preparing for a possible ground invasion in retaliation for the October 7 attacks. According to reports from Hamas-controlled authorities, the current fighting has left more than 4,650 Palestinians dead, although these figures cannot be independently verified. Israel, for its part, claims to have eliminated approximately 1,500 Hamas terrorists since the October 7 attacks.