For a long time, Vietnam's military industry has heavily depended on importing weapons and military vehicles. Most vehicles currently being used by the Vietnamese Army are from foreign sources, acquired through different channels. In this summary, we'll explore 12 military vehicles currently used by Vietnam's armed forces, which come from various countries.
1. Russian-Made Kamaz-43118 6X6 Military Truck
The Kamaz-43118 6×6 military truck, produced by the renowned Russian car brand Kamaz, is a versatile vehicle used in various military roles. Equipped with a high-performance diesel engine, it boasts a top speed of 90 kilometers per hour and exceptional off-road capabilities. The Vietnamese Army has even adapted some of these trucks into self-propelled anti-aircraft guns or cargo carriers after acquiring them from Russia in the early 21st century.
2. Soviet/Russian Made: KLAS 255B 6X6 Military Truck
Known as the "Land Overlord" due to its robust off-road capabilities, the KLAS 255B 6×6 military truck, born in the former Soviet Union, remains in service with the Vietnamese Army. With an 8-cylinder Yasi-238V diesel engine delivering 240 horsepower, it can reach speeds of up to 71 kilometers per hour.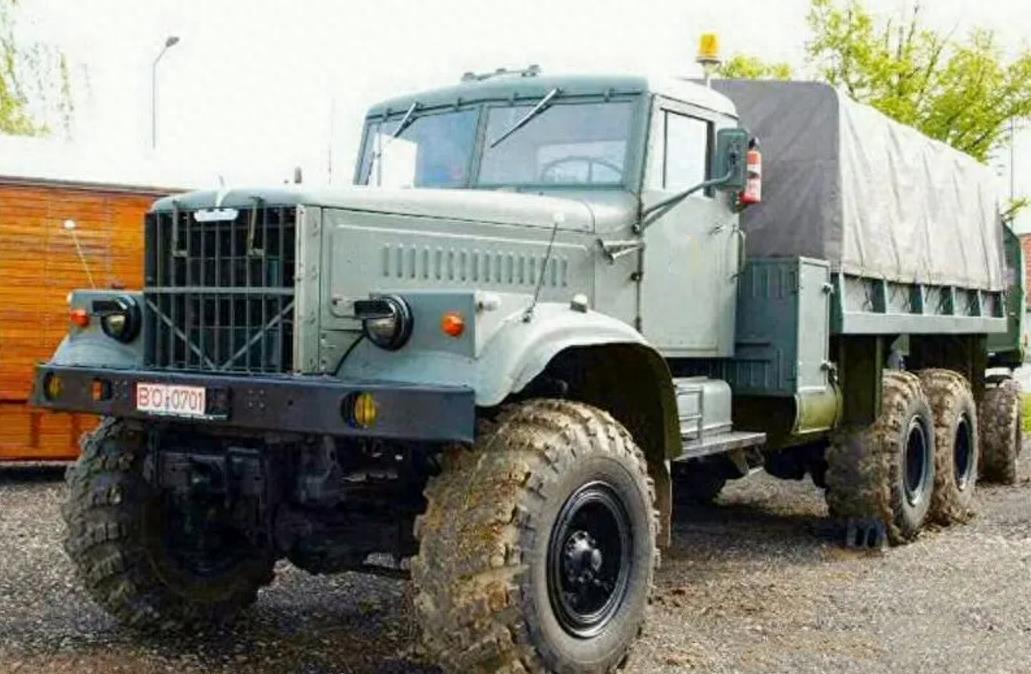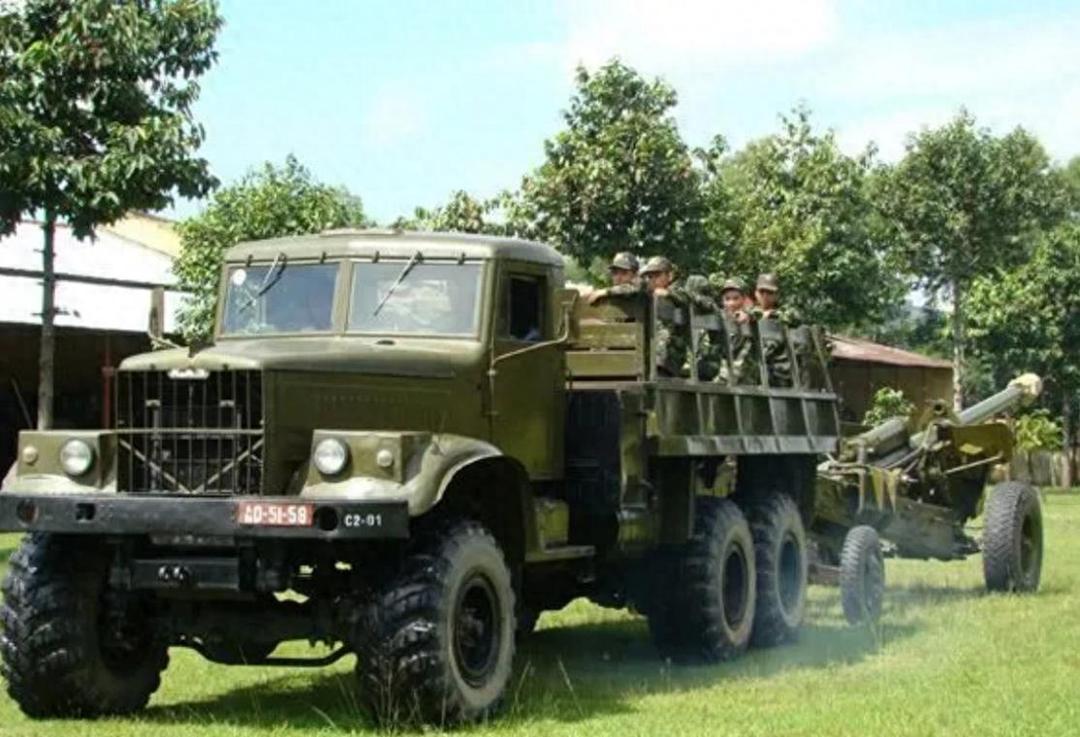 The Vietnamese army used several of them in the last century, but to this day, the Vietnamese army still uses this old military off-road truck and serves as one of the main military vehicles. The picture above is a Vietnamese artillery CLAS 255B truck towing an American M46 howitzer.
3. Soviet/Russian built: Ural-375D 6X6 military truck
Another enduring classic from the former Soviet Union, the Ural-375D 6×6 military truck, has been in use since 1979. Boasting 6×6 super off-road capabilities and a powerful Gill 375VA-V8 diesel engine, it continues to serve the Vietnamese Army today.
4. Soviet/Russian built: ATS-59 crawler tractor
The ATS-59 crawler tractor, derived from the T-55 main battle tank chassis, was designed for heavy artillery towing. Its use of tank tracks and engines enhances off-road performance. Some ATS-59s remain in use by the Vietnamese Army as artillery tugs.
5. Vietnam Modification: PTH-130 Chassis Truck
Vietnam's PTH-130 chassis truck, based on the KLAS 255B chassis, has been tailored to house an American M46 howitzer. Despite modifications, its performance remains robust.
6. British Series: Land Rover Defender Military Edition
The Land Rover Defender, a classic British military vehicle, is equipped with bulletproof features and a diesel engine with 130 horsepower. While used by the Vietnamese Army, it's not as prevalent as other models.
7. Made in Germany: Rheinmetall MAN HX58 heavy-duty truck
The Rheinmetall MAN HX58 is a versatile military transport vehicle available in different configurations. Equipped with a powerful turbodiesel engine and a range of capabilities, it has been acquired by the Vietnamese Army in recent years.
8. Crawler transporter M548
The M548 tracked transport vehicle, based on the M113 armored personnel carrier, utilizes a Detroit 6V53 turbocharged diesel engine. It can accommodate crew members and is used for various purposes, including towing artillery. Some M548s were acquired by the Vietnamese Army during the Vietnam War and remain operational.
9. Soviet Union/Russia: Gaz 69 Jeep
The Gaz-69 is a Soviet-era military jeep still used by the Vietnamese Army. It features a 55-horsepower gasoline engine and is versatile for different environments.
10. Soviet Union/Russia: UAZ-469 Jeep
The UAZ-469 is another enduring military jeep, offering enhanced off-road capabilities and greater horsepower. It entered Vietnam in the 1960s and 1970s and is still a mainstay.
It is equipped with a 2.7-liter gasoline engine with a maximum power of 94 kilowatts and a top speed of 100 kilometers per hour.
It can be equipped with a soft top for combat and can also be equipped with machine guns or rocket launchers. This military vehicle entered Vietnam in the 1960s and 1970s and is still used as the main military jeep today.
11. Made in America: Ford M151 Jeep
Developed by Ford in the 1950s, the Ford M151 Jeep shares its lineage with the famous Willys Jeep of World War II. With a simple and cost-effective design, it was used by the Vietnamese Army during the Vietnam War and continues to be employed today.
Jeep M151 has a simple structure, low cost and can be mass-produced. It can also be had with a soft top and bulletproof glass. The M2 12.7mm heavy machine gun and M60 7.62mm general purpose machine gun can also be mounted on the vehicle's roof or without a rear seat. A powerful gun.
During the Vietnam War, the Vietnamese army also captured some M151 jeeps and equipped them with troops, which are still used today.
12. Made in the USA: Jeep M715 Military Truck
The Jeep M715 military truck was introduced in the 1960s and was used during the Vietnam War. It's larger than a regular Jeep and has a smaller cabin. There is a spacious compartment in the back for transporting additional cargo.
The car uses 4×4 power and has strong off-road capabilities. It is equipped with a Jeep diesel engine and can reach a top speed of 90 km/h. At the time, the M715 trucks were used alongside the M151 jeeps.