Lockheed Martin has consolidated its dominance in combat aviation with the recent contract for the F-35 destined for Germany.
The historic agreement with the F-35 Joint Strike Fighter program
Aerospace colossus Fort Worth, Texas-based Lockheed Martin has sealed a monumental $622 million deal with the German government. This contract paves the way for Germany to join the F-35 Joint Strike Fighter program under the Foreign Military Sales (FMS) framework.
After the announcement in 2022 of Germany to acquire 35 units of the F-35 fighter, this financial agreement puts the final seal on a package valued at 8.4 billion dollars. This strategic move will replace Germany's aging Tornado fleet based on NATO guidelines for nuclear deployment.
The horizon is clear: the training of German pilots with these new winged machines will begin in 2026 on US soil, with the expectation of completing the project by the end of 2027. Germany will take the reins in 2028 with its air force, the Luftwaffe, announcing an initial operating capacity.
Air Arsenal Acquired: Technical Details
Under this contract, Germany has requested a massive military package. The order includes 35 F-35 CTOLs, 37 Pratt & Whitney F135-PW-100 engines, and an arsenal of missiles, including the AIM-120C-8 AMRAAM and AGM-158B/B2 JASSM-ER.
Additionally, the request covers precision bombs such as the GBU-53 SDB-II, BLU-109 and MK-82. These explosives, along with JDAM tail kits and AIM-9X Block II+ Sidewinder missiles, strengthen the offensive and defensive capabilities of the German air force.
These components are essential to guarantee air superiority in any theater of operations, allowing Germany to remain at the forefront in terms of defense and power projection on the European continent.
Industrial cooperation: Europe at the heart of the F-35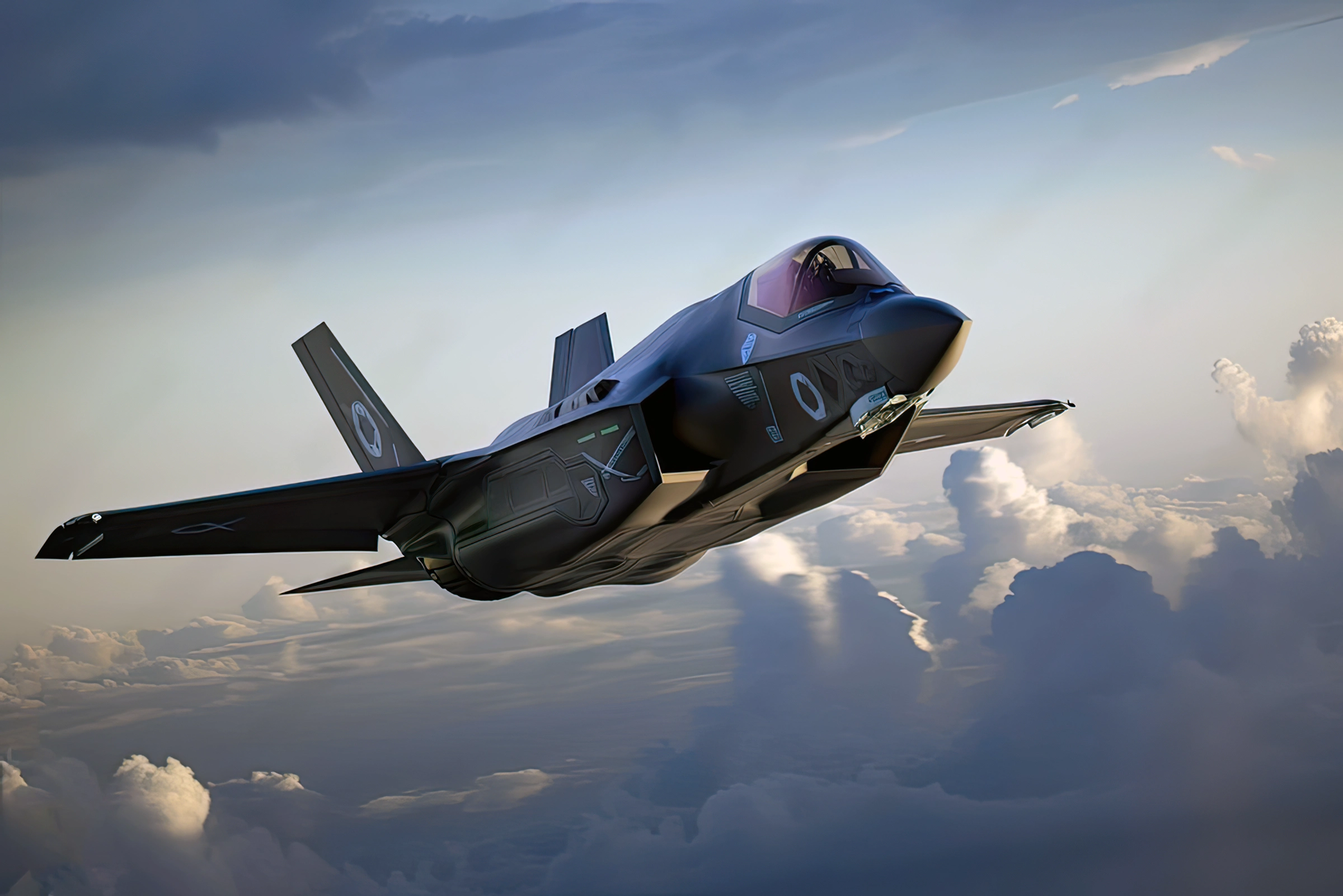 The F-35 program is not simply a purchase agreement. It represents a symbiosis between Lockheed Martin and the European industry. Through an industrial participation program, ties with German industry will be strengthened, generating jobs and promoting research and development in manufacturing the 5th Generation of combat aircraft.
Already more than 25% of the components of the F-35 are the result of European ingenuity and manufacturing. The epitome of 5th Generation combat aviation, this aircraft is designed to neutralize threats from any domain: air, land or sea.
With nearly 120 F-35 fighters deployed in six European nations and projected to expand this number to more than 600 aircraft by 2030, Europe is positioned as a stronghold in advanced air defense, with two full squadrons of US F-35s at RAF Lakenheath.