And how these munitions just as unexpectedly arrive at the positions of the Russian troops
The Ukrainian military is hitting the occupiers with its BM-21 "Grad" salvo missile systems with 122-mm shells from North Korea — ammunition from the DPRK is used primarily in the Bakhmut direction, as the Financial Times reports.
According to the publication, the ammunition used by the Defense Forces of Ukraine was manufactured in the 80s and 90s of the last century; the journalists made this conclusion from the marking of these shells.
Low-quality ammunition
Ammunition from North Korea turned out to be "very unreliable" and "sometimes do crazy things" – such a description, according to the publication, was given to them by one of the commanders of the Ukrainian artillery system.
How ammunition from the DPRK ended up in the hands of the Armed Forces
Of course, the question arises as to how this ammunition got to the Armed Forces of Ukraine because it is hard to imagine that it is a direct supply from North Korea, which actively supports the Russian Federation.
At the same time, the Financial Times, citing various sources narrates two options as to how exactly 122-mm ammunition from the DPRK could end up in the hands of the Ukrainian military, and both of these options actually "have the right to life."
Thus, as a representative of the Ministry of Defense of Ukraine suggested in a conversation with the publication, the ammunition from North Korea may well be trophies that the Ukrainian military seized from the Russians.
According to another version, the Ukrainian Defense Forces could receive ammunition from the DPRK from the allies, who, in turn, were "removed from the ship" (probably with contraband cargo).
We will remind you that previously North Korean 122-mm ammunition for the BM-21 "Grad" was probably spotted in the 47th OMBr "Magura".
Ammunition from North Korea for the Russian army
The supply of weapons from the DPRK to the Russian Federation does not lose its relevance today because North Korea may be an ammunition depot for the Russian Federation and other weapons.
Especially since the so-called Minister of Defense of the Russian Federation, Shoigu, who was officially with his "allies" on the celebration of the 70th anniversary of the armistice signing in the Korean War, traveled to the DPRK with weapons.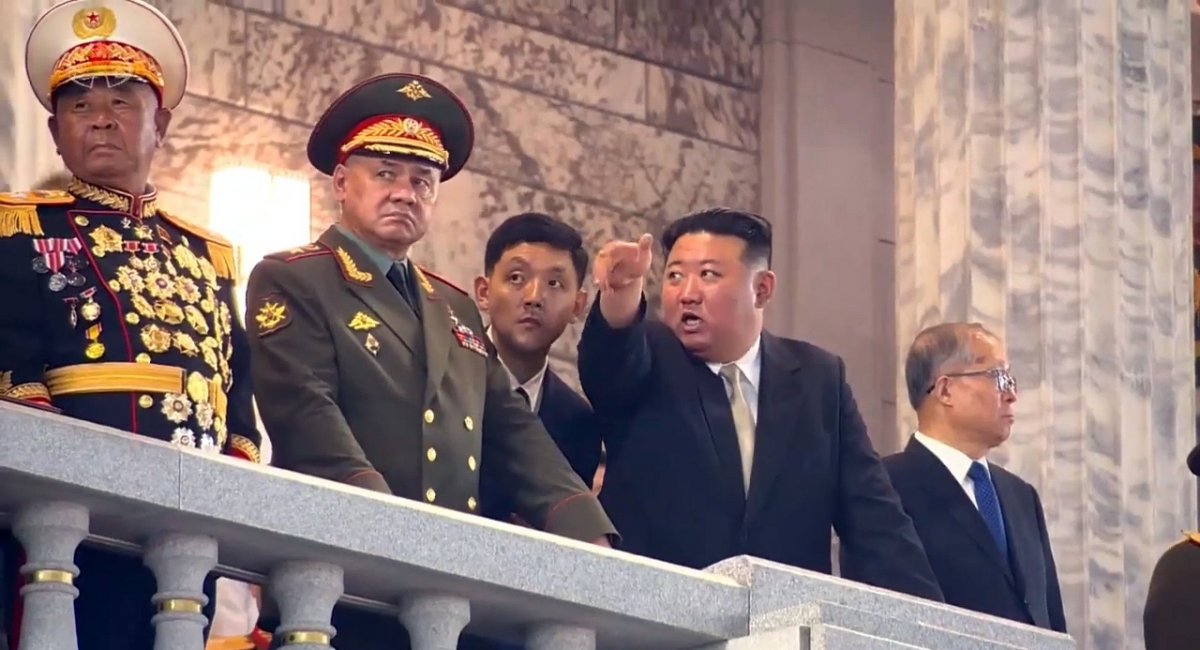 What the DPRK showed off to Shoigu in terms of weapons Defense Express told in a separate article – the "traditional" part with the demonstration of weapons was mainly focused on "new products," where the DPRK, in particular, showed its new copy of the MQ-9 Reaper UAV, a mega-torpedo and long-range missile weapons.