Israeli forces increased their offensives against Hamas in Gaza while families of hostages were notified.
On Monday, the Israel Defense Forces (IDF) maintained its operation against Hamas and Islamic Jihad positions in the Gaza Strip while confirming that 222 remain kidnapped. The military strategy included air and ground attacks against key infrastructure, including tunnels and weapons depots, seeking to minimize the risk to troops from a potential ground invasion.
The attacks focused on dismantling the operational capabilities of terrorist groups, destroying observation positions, missile launch bases, and active cells preparing offensives against Israel. This escalation occurs in parallel with rocket launches from Gaza towards Israeli territories.
IDF spokesman Rear Admiral Daniel Hagari confirmed the number of hostages, including foreign nationals, and reaffirmed the commitment to employ all available resources for their safe release. This situation influences decision-making on the ground operation amid international pressures and the need to guarantee the entry of humanitarian aid into Gaza.
Reports indicate that the United States has asked Israel to postpone any incursion to facilitate negotiations and prepare for possible regional retaliation. However, Washington's support for Israeli objectives of neutralizing Hamas is underlined.
The international community has responded with solidarity visits to Israel. Leaders such as Greek Prime Minister Kyriakos Mitsotakis and other senior European officials have scheduled meetings with Prime Minister Benjamin Netanyahu, seeking to defuse the crisis and reaffirm his support at these critical times.
October 7 began a violent conflict between Israel and the terrorist group Hamas. An unprecedented attack was unleashed on Israel, involving thousands of rockets and the murderous raid of more than 2,500 Islamists who massacred more than 1,400 people, most of them civilians. Additionally, approximately 200,000 Israelis have faced displacement, intensifying with Hezbollah bombing from Lebanon.
On Monday, official statements regarding Israeli military operations were recorded to neutralize Hezbollah cells in southern Lebanon. In response to the attacks, Israel has launched offensives against Hamas and reiterates its goal of dismantling the terrorist group's infrastructure in Gaza. Instructions were issued for evacuating civilians in conflict areas, indicating an imminent ground operation.
Despite warnings, the evacuation has been partial. Hamas, for its part, has urged citizens to remain, complicating the situation. Reports from aid workers highlight the serious crisis in Gaza, contrasting with Israeli military claims that the situation is "under control."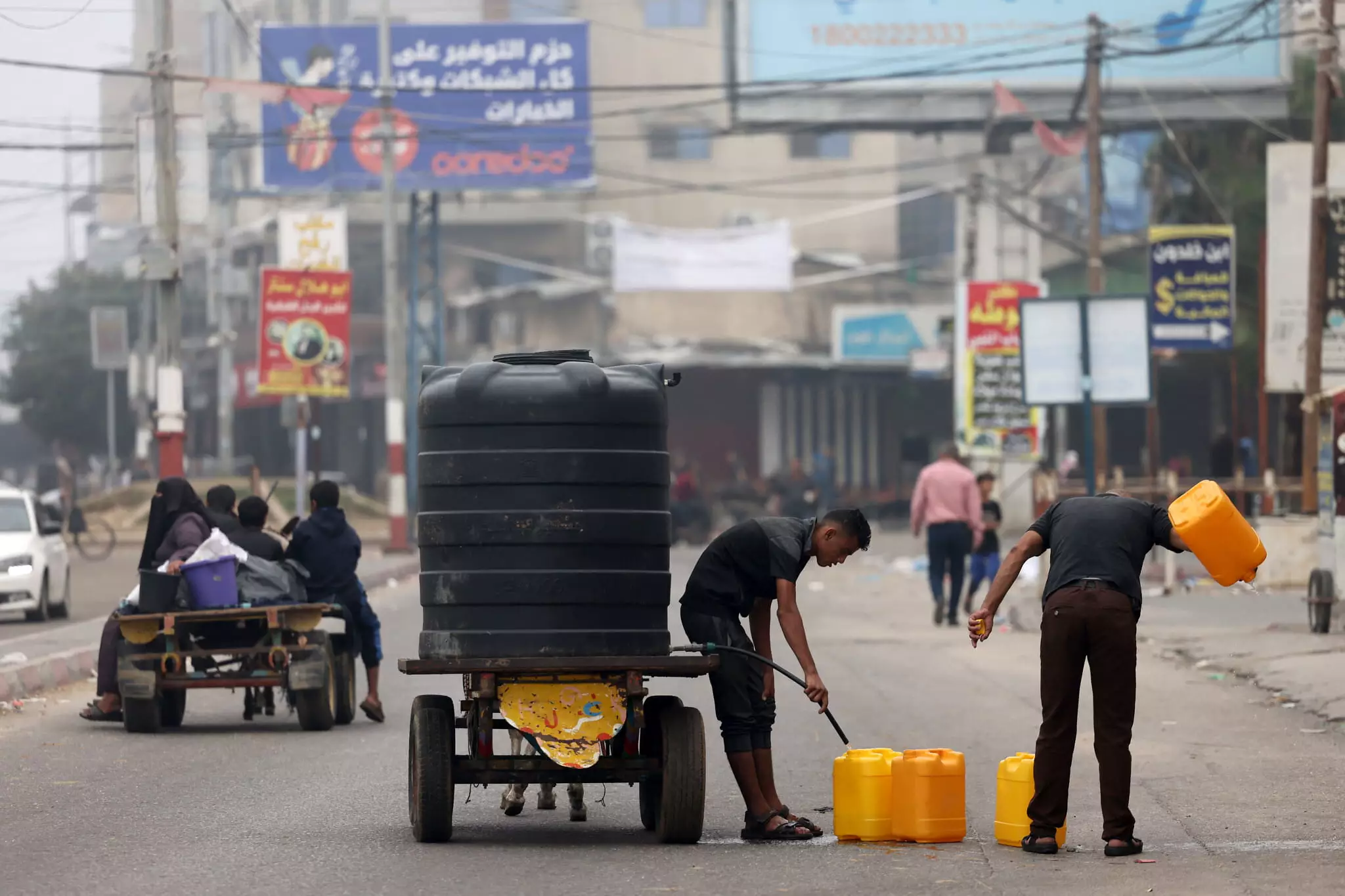 With tension at an all-time high, humanitarian aid is encountering obstacles. Despite a siege, aid convoys have sporadically entered Gaza, monitored by Israel and requested for international intervention, including essential supplies. However, Israel has banned certain supplies, such as fuel, and issued strict warnings about resuming aid if diversion to Hamas is detected.
In the midst of this scenario, the Gaza Ministry of Health, controlled by Hamas, reports a figure of more than 4,600 deaths, but it has not been verified. The deaths include those caused by a failed Islamic Jihad rocket that exploded in a hospital.
Finally, Israel confirmed that more than 550 rockets, originally intended for its territory, hit inside Gaza. In a forceful statement, authorities also announced the neutralization of approximately 1,500 terrorists since the start of the conflict.